Canon i-SENSYS MF6560PL Printer Driver & Software for Microsoft Windows and Macintosh.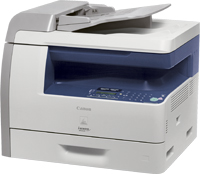 Canon i-SENSYS MF6560PL Windows Driver Downloads
Operating system(s): Windows 8 (32-bit), Windows 8 (64-bit), Windows 7 (32-bit), Windows 7 (64-bit)
Language(s): English
Setup(Install):
1. To download files, click the file link, click [Accept & Download], then select [Save] and specify the directory where you want to save the file. Click [Save] to start the file download. 2. The downloaded file will be saved in the specified place in the self-extracting form ( .exe format ). 3. Double-click the downloaded EXE file to decompress it, then [DiasServicePack_Multi] folder will be created. 4. Double-click the [DiasServicePack_Multi] folder. 5. Double-click the [DIASUPD.exe] file to start installation. *When double clicking [DIASUPD.exe], dialog box will not show, but installation will be proceeded.
File version: 10262614
File Size: 3.4 MB
File name: DiasServicePack_Multi.exe
---
Canon i-SENSYS MF6560PL Macintosh Driver Downloads
Operating system(s): Mac OS X 10.5, Mac OS X 10.6, Mac OS X 10.7, OS X 10.8, OS X 10.9, OS X 10.10
Language(s): English
File version: 4.70
File Size: 22 MB
File name: o155amux_m_faxv470.dmg